Highlight Where People Are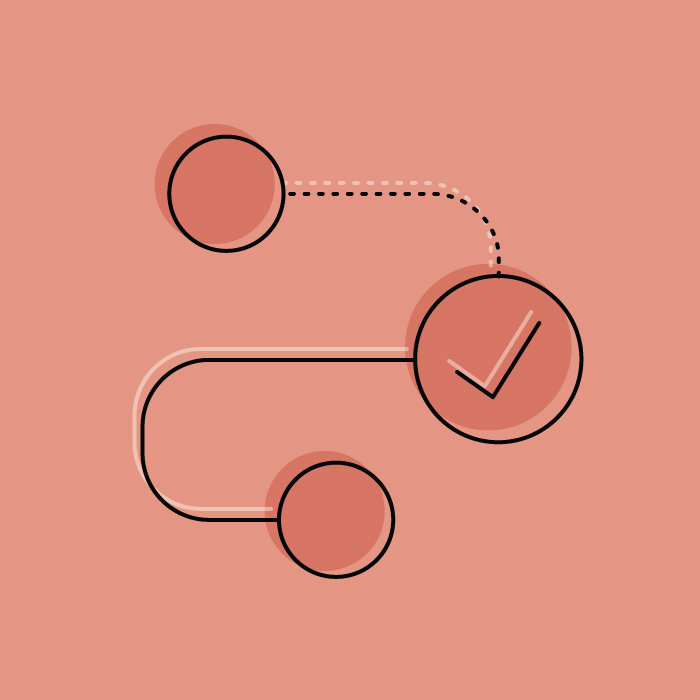 Highlight Where People Are
Locate the user in the service journey.
Related Research
Example: Dynamic Interaction
Zocdoc Well Guide
Zocdoc is a tool that allows users to search health care providers and book appointments online. After users create an account, Zocdoc provides them with a Well Guide that tracks their progress against four healthcare milestones: signing up for Zocdoc, booking an annual physical, booking a skin screening, and booking a dental cleaning.
Progress on these tasks is measured both in a visual graph and a checklist that automatically updates when a user completes a task. Although Zocdoc generates these milestones automatically, users have the option to define their own wellness goals to be tracked in the Well Guide.
Example: Person-to-Person Interaction
NYC Well Counseling
When a user initiates contact with NYC Well, a mental health referral network that serves New Yorkers by phone, text, and chat, the NYC Well counselor carries out a six-stage interaction that includes collaborative problem solving, resource provision, and more.
In the first stage, the counselor thanks the user for initiating contact and explains how the call will unfold. In the final stage, the counselor gives a synopsis of the conversation, acknowledges the important first steps the caller has already taken, and lays out a clear plan for next steps and follow-ups.
By informing the user of where they are in their journey to care, NYC Well counselors help users set realistic expectations and build a sense of accomplishment.
Example: Static Tool
Medium Time Estimate
Medium, a digital platform that allows writers to self-publish and share articles, helps readers manager their time by providing an estimate for the number of minutes each article takes to read. These estimates are always displayed under the author's name, next to the date. This simple tool helps readers plan and make informed decisions simply by scanning a list of articles.